SCHEDULE
SPEAKERS
SPONSORS
EXHIBITORS
SPONSORSHIP & EXHIBITION OPPORTUNITIES
BOOK NOW
The Green Room is back! Your chance to catch up on the latest trends nationally and internationally on sustainable non-residential buildings. This year's afternoon conference focuses on the imminent Nearly Zero Energy Building (NZEB) standard and on the role of corporate action in our transition to a low carbon built environment.
The new Part L Building Regulations – Conservation of Fuel and Energy for non-residential development comes into force on the 1st January 2019 for all non-residential buildings. If the main structure of your building is not completed on the 31st December 2019 then it needs to be built to the new standards.  Is your organisation ready?
Recent policy developments such as the Paris Agreement on Climate Change and investors' calls for more environmental transparency are driving the demand for green buildings. We look at how long-term sustainability view is now a top priority for investors.
Take some time out from the office, network with peers and be inspired!
2.00- 2.05pm
Introduction
2.05- 3.15pm
Corporate Responsibility, Climate Change and the Built Environment

Chaired by Devyn Olson Sawyer, NICER

Louise Ellison – Hammerson
Hammerson PLC have stated that they will be a Net positive company for carbon, resource use, water and socio-economic impacts by 2030. How do they intend to achieve this?
Charles Thiel – GRESB
Global Real Estate Benchmark (GRESB) assesses the corporate responsibility and sustainability of real estate companies rather than buildings.  Why and how do these organisations embed sustainability in core business processes?
Michael Finucane – European Investment Bank.
The European Investment Bank provide finance and expertise for sustainable investment projects that contribute to EU policy objectives. What is the future for investing in NZEB?
Panel discussion and questions.
Coffee break
3.45- 5.30pm
NZEB –  Ready, Steady, Go!

Chaired by Orla Coyle – SEAI

It is here already, and from 1st of January 2019 all non-residential buildings need to comply with the new Part L. What are the key steps that will help you achieve a NZEB building? We look at steps through case studies of recently completed or designed developments.
Andy Lundberg – Passivate
Fabric efficiency, eliminating thermal bridging, the first step towards NZEB
David Walsh – IN2
Dynamic modelling of ventilation and comfort for an NZEB building
John Walshe – ESB
ESB International's Offices – 1 Dublin Airport Central. Low energy cooling strategy for this recently completed LEED platinum building
Donal O'Connor -OCSC
Designing effective renewables, the final part of compliance.
Panel discussion
Effective strategies for achieving NZEB
5.30pm
Ends
SPEAKERS
Louise Ellison – Group Head of Sustainability, Hammerson Plc . Louise's external roles include Chairmanship of the Better Buildings Partnership, an organisation of 29 commercial property landlords committed to improving the environmental performance of their portfolios. Her other external roles include membership of the Green Construction Board, a joint industry-Government initiative to support better environmental performance across the sector and the Responsible Business Board of Mace. She was previously Head of Sustainability at Quintain Estates and Development plc and Research Director at Investment Property Forum.
Orla Coyle – Programme Manager – SEAI. Orla is a Chartered Engineer who recently joined SEAI as Programme Manager for NZEB and High Performance Retrofit. She has 20 years' experience in the energy performance of buildings both in Ireland and Australia. As a consultant Orla was involved the environmental, energy and sustainable assessment of both new and existing buildings.

Charles Van Thiel – Real Estate Associate, GRESB. GRESB assesses the sustainability performance of real estate and infrastructure portfolios and assets worldwide. They offer ESG data, Scorecards, Benchmark Reports and portfolio analysis tools. The Assessments are guided by what investors and the industry consider to be material issues in the sustainability performance of real asset investments and are aligned with international reporting frameworks such as GRI and PRI.
Andy Lundberg – Passivate. Andy holds an honours degree in Analytical Science  and a Masters in Energy Management and Renewable Energy Resources. He is a Certified Passive House Designer, qualified thermal modeller and expert consultant and trainer in the PHPP & Therm. Andrew lectures extensively on Passive House construction theory, use of the PHPP, thermal bridge-free construction and thermal modelling of building junctions to all relevant international standards.
Devyn Olson-Sawyer – NICER, LEED BD+C. Devyn has been a LEED Accredited professional since 2002. Her experience includes projects in the United States and Ireland, and she is an active sustainability consultant and presenter in a number of areas. Devyn is a co-founder of the Irish Green Building Council and currently serves on the IGBC board.
John Walsh – Smart Energy Services, ESB. John heads up the Smart Energy Services team in ESB Innovation and has over 20 years experience within the building and energy sectors.  He works with clients in the UK and Ireland to reduce the energy use of their buildings through low energy design and the optimisation of their ongoing operations. John qualified with a Masters degree in Mechanical Engineering and MBA, and is a Certified Energy Auditor (CEA).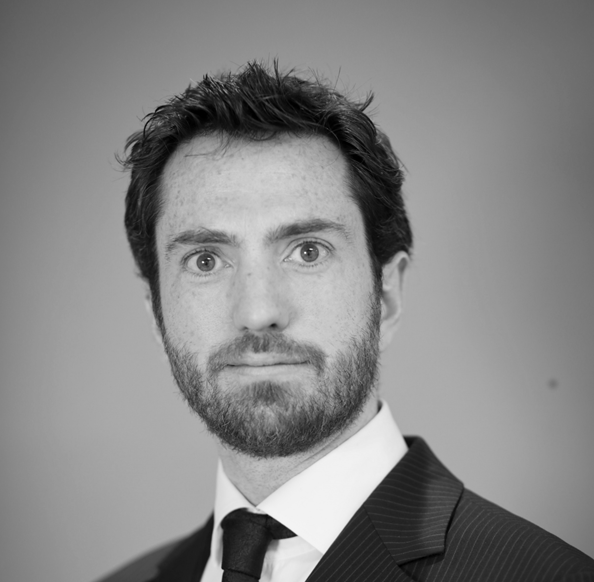 William O'Donnell – IN2 Engineering Design Partnership. William works as an environmental and sustainable design engineer for IN2 Engineering. IN2 is a modern building services specialising in low energy design for domestic and commercial buildings with offices in Dublin, London, Athlone and Belfast.William is a chartered engineer with over 12 years' experience as a Building Services Engineer and is an accredited LEED AP, BREEAM AP and CIBSE Low Carbon Consultant. William is currently sitting as a director on the Board of the Irish Green Building Council (IGBC).
SPONSORS
Philip Lee is one of Ireland's leading full service commercial law firms that is consistently ranked as a top tier firm. Philip Lee is a recognised leader in several areas of law including corporate, real estate and planning, construction, PPP, environmental, energy, procurement, competition, data, employment, EU, intellectual property, immigration and tax. They are thought leaders on energy policy and have unique credentials with a first-class reputation in renewables, environment, projects and construction.
Established 90 years ago to create a brighter future for Ireland and its citizens,
ESB invests in critical energy infrastructure and services to drive social and economic progress. ESB is leading the way to a low carbon future by developing clean electricity solutions that provide comfort and convenience to customers, while also enabling them to use energy more efficiently. The company is investing in low carbon and renewable generation technologies, developing smart networks to connect customers with low carbon generation in new, more dynamic ways and creating customer-focused products and services that extend the benefits of clean electricity to the wider economy including heating and transport. ESB operates through a portfolio of brands which includes ESB Networks, Electric Ireland, ESB International and NIE Networks.
EXHIBITORS
Established in the UK 40 years ago, Cundall has developed into an international multi-disciplinary consultancy operating from over 21 locations across the globe. With over 800 staff offering a full range of integrated engineering services, we are big enough to be able to provide a highly focused and dedicated team on our clients' projects, but still at a size where our core values can be effectively applied.
IN ASSOCIATION WITH:
 SPONSORSHIP & EXHIBITION OPPORTUNITIES
For further information on sponsorship and exhibition opportunities please click here or contact Marion. 
ATTENDEES
Who is attending Green Room 2018?
Airpacks Ltd- Architectural & Metal Systems- Bannon- BDP- BKD Architects- Burke-Kennedy Doyle Architects- Colliers International- Cooney Architects- Cundall- Cushman Wakefield- DAA plc- Dublin Institute of Technology- Eamon Costello Ltd- Ecocem- Electric Ireland- Entropic- EY- Fingleton White- Flynn Management Contractors- Green Property Ltd- Heat Merchants Group- Henry J Lyons- Hibernia REIT plc- IN2 Engineering- Integrated Environmental Solutions- Irish Rail- John Sisk & Son Ltd- Kennedy Wilson Europe- Kingspan- Limerick City & County Council- Loughnane Property Services Ltd- Mac Group- Malcolm Hollis- McNally Handy & Partners- Meehan Green- OPW- Overy + Associates- Phlip Lee- Reddy Charlton-  Solicitors- RPS- SAP Landscapes- Schneider Electric Ltd- Scott Tallon Walker Architects- Sherry Fitzgerald- Varming Consulting Engineers- Waterford Institute of Technology.