Date/Time
Date(s) - 26/10/2017
1:30 pm - 5:30 pm
Location
College of Anaesthetists
Meeting Housing Need with Low Carbon Communities and NZEB Homes
PLEASE NOTE THE CHANGE OF VENUE BETTER HOMES WILL BE HELD AT 22 MERRION SQ
Ireland is back building homes again and the next five years will see a substantial addition to our housing stock to meet the homelessness crisis and Ireland's growing population. What do we need to do to avoid the mistakes of the past? In the urgency to build  how do we ensure  we get sustainable, low carbon communities that cater for a changing population? How can we meet the Near Zero Energy Building (NZEB) standard for new homes? And how do we do this quickly to meet the growing need? How does the Home Performance Index enable public and private procurers to develop better homes? How can financial institutions enable more sustainable development through their mortgage lending?
Join us for the inaugural Better Homes 2017, an afternoon conference which focuses on the future of home building. With a stellar line up of speakers from prominent developers to thought leaders this is the one housing conference you cannot miss this year.  Network with a range of professionals including planners, architects, home builders and local authorities and gather resources from our informative exhibition stands.
PROGRAMME
CONFIRMED SPEAKERS
SPONSORS
EXHIBITORS
BOOK NOW
CONFIRMED SPEAKERS 
Bill Dunster, the ZEDfactory
ZEDfactory aims to demonstrate that a step change reduction in carbon footprint is achievable at the same time as an increase in overall quality of life, and completed the first carbon neutral mixed used scheme, BedZED in 2002 using these principals. ZEDfactory has  particular emphasis on the holistic integration of zero carbon thinking into the place-making and transportation agenda called 'ZEDlife' has recently been fed into the Zero Bills Home demo house at the BRE.
David Dumigan, Director Development, Hines Real Estate Ireland
David joined Hines in 2015 and is managing the town centre element of the Cherrywood project which is over 4 million sq. ft. and will include, when complete, residential, retail, office and leisure elements. David has over 30 years experience in the design and construction of major developments in Hong Kong and Mainland China, including the LEED Platinum World Financial Centre in Beijing and International Finance Centre in Hong Kong.
Patrick Durkan, Managing Director, Durkan Residential
Patrick Durkan is Managing Director of Durkan Residential Limited, a family business and home builder which is delivering Ireland's largest Passive House development  and Ireland's first certified Home Performance Index certified  development.  A Chartered Accountant and business graduate of Trinity College Dublin, has previous experience with Merrill Lynch and KPMG
Jerry O'Sullivan, Deputy Chief Executive, ESB
Jerry O'Sullivan was appointed ESB Deputy Chief Executive in October 2014. Prior to this, he was Managing Director ESB Networks Ltd. He joined ESB in 1981 and held a number of positions in Power Station Construction, Distribution and Transmission, Retail, Contracting, Marketing and Customer Service. He was appointed Head of Network Services in 2002 and Head of Sustainability and Network Systems in 2008. He holds a degree in Civil Engineering from UCC.
 Mick Forde Bradley, Zeso Architects
Mick is a segment leader at ZESO Architects, skilled in structuring, planning and defining project concepts and strategies. As a partner, Mick is responsible in particular for environmental design and BIM, and is a qualifiied DGNB consultant with international experience. Mick has won a number of medals for Architectural excellence, and played a leading role in several 1st place competition projects, most notably, Lanternen, completed by ZESO in 2013.
Eoin Leonard, Chief Executive Officer – i3pt Certification
i3PT Certification is an international certification body and Ireland's leading Assigned Certification firm. Eoin has over 14 years of experience in the UK and Irish construction sectors. Eoin holds several qualifications in data centre design, project management and other industry specific areas, as well as an MBA from University College Cork.
Marion Jammet, Business Development Manager – IGBC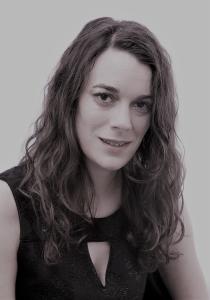 Marion is Business Development Manager at the IGBC. She currently manages the energy efficient mortgage project in Ireland. Marion holds a MA in European Affairs and a MSc in environmental sustainability. Her working background is in project management and policy development, with previous roles in Dublin Chamber and the European Parliament.
PROGRAMME
2.00pm
Introduction – Pat Barry CEO IGBC
Jerry O'Sullivan – Deputy CEO ESB
 The decarbonisation of electricity in Ireland and its implications for homes and communities.
Bill Dunster – Zedfactory

The Zero Bills Home

Architect Bill Dunster has been at the forefront of low carbon innovation since the ground breaking Sterling prize nominated Bedzed carbon neutral community in 2002. He will be speaking about their global projects, the zero bills home, and their solution to the affordable homes crisis in the UK – the zero carbon pod.
Mick Forde  Bradley – Zeso Architects

Lessons from Denmark

Danish Energy standards already exceed the proposed  NZEB requirement in Ireland. Denmark is also planning ahead considering how housing and communities are designed  for an aging population. What can Ireland learn about taking a long term view of housing need?
Panel discussion
 3.15pm
Coffee Break
The green future of home finance
 The European Mortgage Federation is working with Green Building councils to develop a discounted mortgage product for energy efficient and  sustainable homes. The first report from this work will be released at the conference.
Patrick Durkan – Durkan Residential

Achieving NZEB and Home Performance Index

Durkan homes were the first to achieve Home Performance Index certification for their homes in Silken Park. How was this achieved.
David Dumigan – Hines

Innovation in creating sustainable communities

 Cherrywood represents a new approach to building sustainable communities, including innovation in homes types and layout.
Eoin Leonard – i3pt
 The challenge of scaling up residential construction – Quality, Skills and compliance.
Panel Discussion
Industry panel discussion.
Ends 5.30pm
SPONSORS
Better Homes 2017 is sponsored by ESB
For further information on exhibition opportunities please contact Marion@igbc.ie or call 01 681 5862.
There are currently no spaces available for this event. If you wish to added to our waiting list please contact us at events@igbc.ie
*Please note: IGBC Member Tickets are available for company members of Irish Green Building Council only* Not a member? Join now. 
Bookings
This event is fully booked.