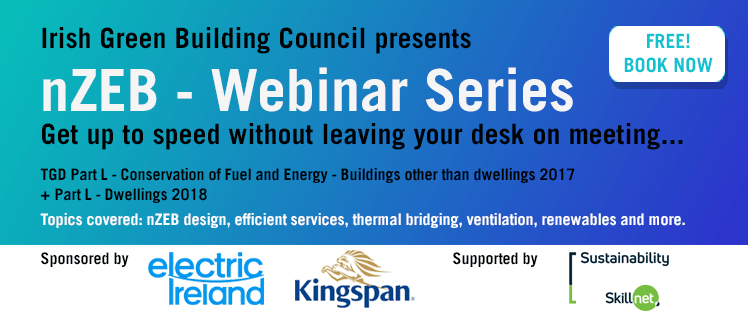 This series of bi-weekly webinars is intended to bring you up to speed with what nZEB means for the non- residential sector. Sign up for a single webinar on a particular topic or for the full series. Find out all you need to know without leaving your desk and ask questions of the experts wherever you are.
Session 3- Designing for Efficiency – Thursday 15 November | 1pm – 2pm
Presenter: – Chris Croly – BDP
Efficient services/ Ventilation approaches for offices. For the commercial sector, the efficiency of the services will play a key role in achieving the nZEB standard. By minimising the energy use from first principles we reduce the final requirement for renewables.  How does the concept design for solar shading, lighting, ventilation and cooling play a part?