Map Unavailable
Date/Time
Date(s) - 25/10/2018
1:00 pm - 2:00 pm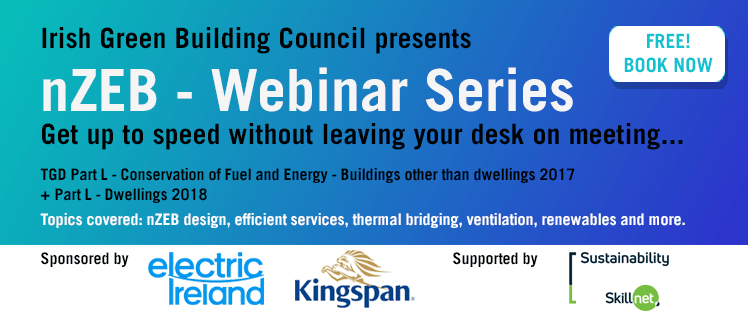 This series of bi-weekly webinars is intended to bring you up to speed with what nZEB means for the non- residential sector. Sign up for a single webinar on a particular topic or for the full series. Find out all you need to know without leaving your desk and ask questions of the experts wherever you are.
Session 2 – Fabric Efficiency, Thermal Bridging in nZEB – Thursday 25 October | 1pm – 2pm
Presenter: Andy Lundberg, Passivate.
In this webinar we look at the implications of the improved backstops for non-residential buildings. How can we avoid thermal bridging in typical commercial or non-residential development such as in basements, facades and other typical junctions etc.
Bookings
Bookings are closed for this event.